As a vintage watch collector, there are two things we must keep in mind : the watch itself, and its history.  Unfortunately when a watch is 50 years old or more, it is very difficult to know its background.   The Speedmaster I'm talking about today is an interesting example for that reason.
On July 8, 1967, this Speedmaster reference 105.012-66CB was purchased at Desitter, a well knowned shop located in Liège, Belgium.  The watch was worn during a couple of years, and then put in a drawer with its original box and papers.  It had been laying there for approximately 40 years.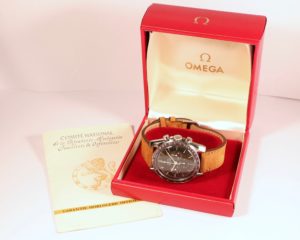 In 2020, the person who inherited the watch decided to visit Desitter in order to know more about it.  Fortunately the shop still exists today.  When he saw the original paper, the owner of the shop confirmed it was the warranty they used to give in the 1960's.
The owner was really surprised when he realized his watch was collectable and worth some money.  This is why he decided to send it to Omega for a full service.  Omega did a great job.  The original dial with tritium indexes and the « dot over 90 » bezel have been preserved.  The polish of the case was very light, and the famous « facets » typical of the 105.012-66CB are still clearly visible.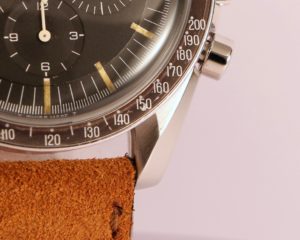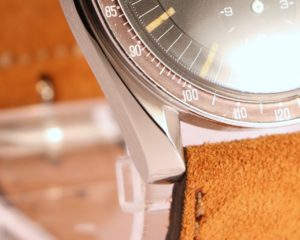 The hands were replaced, but fortunately the original ones had been returned with the watch (as well as other replaced parts).  My watchmaker was able to place them back easily.
Finally, this vintage Speedmaster is as reliable as a recent watch because it is under Omega warranty until 2022, and its original charm has been preserved !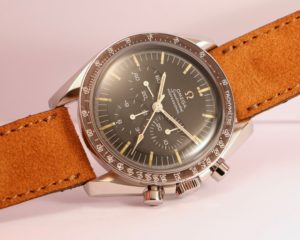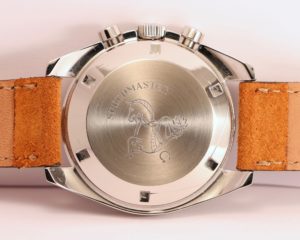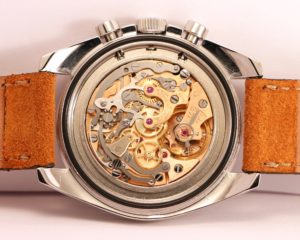 The extract of archives indicates that the watch has been produced on June 6, 1967 and delivered to Belgium, which perfectly matches its history.  So this Speedmaster stayed in Liège from 1967 till 2020…
Here are all the documents that come with the watch.  This set is so nice, we rarely see something like that !